You Be The Pharmacist!
Preventable error is preventable
June 14, 2000
Below is an actual prescription given to a patient by a physician. What would you have dispensed?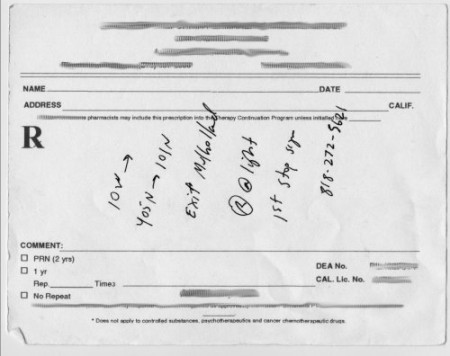 Answer next month!
Prescription dispensing errors are a major cause of preventable morbidity and mortality in the United States. Please take the time to write slowly and clearly. Remember, handwriting does count!
br>
Remember: Quality Without The Q Is Just Uality!
Menu

More great
gifts!

Makes a great
gift!