Our Pledge To You
Notes from the Editors
July 12, 2000
At Q Fever!, we take a lot of pride in what we do. That's because our customers trust and depend on us to bring them the absolute best values in wholesale and retail furniture, year after year since 1985.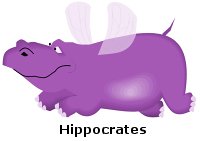 We know that being the best means more than being the company with the funniest ad, or the most famous spokesperson. Indeed, quality is our top priority, and we're committed to having the best selection, the best prices, and the best service in the business, on everything from queen-size beds and mahogany bookshelves to computer desks and end tables.
And there's more. Q Fever!'s unparalleled Ten Year Pro Performance Warranty was the first of its kind in the home furnishings industry, and is always backed by our 30-day no-questions-asked money-back guarantee. Of course, shipping and installation are always free, and done with a smile!
At Q Fever!, we will not be undersold. If a competitor's ad shows a lower non-sale price on any item in our inventory, bring that ad in to any of our 25 locations thoughout the Western U.S., and that item is free. No questions asked!
And, now that our online store is open 24 hours a day, 7 days a week, our entire inventory is available all the time - from anywhere in the world!
No wonder Time magazine calls us "The home furnishings outlet to beat in the new millenium!" (May 10, 2000)
Thanks for your continued support, from all of us here at Q Fever! - Your #1 Source For All Your Domestic Needs.
Hope to see you soon!
Sincerely,
The Editors
M. Furfur, MD Editor-In-Chief
B. Cereus, MD, PhD, Editor-At-Large
And remember: "QUALITY without the Q ain't nothin' but UALITY"
br>
Remember: Quality Without The Q Is Just Uality!
Menu

More great
gifts!

Makes a great
gift!