Only The Best!
Notes from the Editors
November 29, 2000
Dear Reader,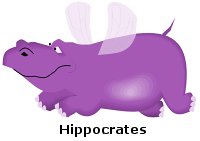 Every two weeks, or three, or four, or, really, whenever we feel like it, Q Fever! brings you the absolute finest in Asian, Southeast Asian, and Indian dining experiences - and we're second to none.
What other medical website starts you off with juicy wontons and hot vegetable samosas?
Mmmmmmm!!!!!
And what other medical website gives you the choice of either Shrimp Pad Thai or Vietnamese Noodles With Beef?
Yummmmmy!!!!
And is there another medical website that offers you tea, soda, and lumpy yogurt drink?
Taaaaaaasty!!!!!
And tell us we aren't just fabulous for accepting both cash and all the major credit cards.
Well, we think you're fabulous too.
We really, really do.
A 20% gratuity is appreciated, and please, only one mint on the way out.
Sincerely,
The Editors
M. Furfur, MD Editor-In-Chief
B. Cereus, MD, PhD, Editor-At-Large
And remember: "QUALITY without the Q ain't nothin' but UALITY"
Remember: Quality Without The Q Is Just Uality!
Menu

More great
gifts!

Makes a great
gift!