CDC Report Highlights "Superbugs"
Antibiotic-resistant pathogens use special powers to fight crime
June 28, 2000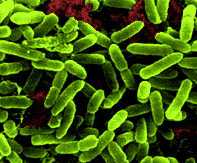 Antibiotic-Resistant "Superbugs"
ATLANTA, GA—CDC Director Dr. Jeffrey Koplan stated today that, despite the unfortunate recent increase in the incidence of antibiotic-resistant "Superbugs," the combined efforts by these specially empowered bacteria in fighting such evil fiends as Lex Luthor, Dr. Doom, and the Joker, among others, "are substantial and worthy of praise."
"Throughout the 1980s and 1990s, we have seen the emergence of pathogens resistant to an increasing number of available antibiotics. These 'Superbugs' threaten to erode the gains made against communicable diseases in the 20th century." said Koplan in the 34-page statement.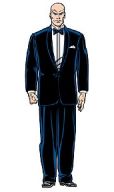 Evil Fiend
Lex Luthor
"However, it must be admitted that when Lex Luthor was threatening to destroy Gotham City with his Megaton Death Ray, it was the Superbugs who came to the rescue."
This was an apparent allusion to the February, 2000 incident during which the Superbugs, operating out of a diminutive "Hall of Justice" located on a blood agar plate, attacked Luthor and gave him a bad case of cellulitis just as he was about to pull the trigger. Luthor had to be admitted to a local hospital, and the Death Ray was confiscated by grateful authorities.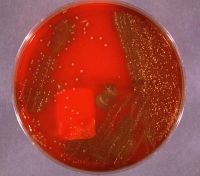 The Hall Of Justice
Similarly, a quinolone-resistant strain of Neiserria gonorrhea was able to simultaneously disable both Catwoman and The Penguin, who had been planning to rob gold bullion worth $100 million from the First Gotham Bank.
Nonetheless, Koplan called on physicians to use greater restraint in antibiotic prescribing, and asked the F.D.A. to look into the burgeoning use of antimicrobials in agriculture.
Police Commisioner Gordon could not be reached for comment.
br>
Remember: Quality Without The Q Is Just Uality!
Menu

More great
gifts!

Makes a great
gift!