The Q Fever! Endoscocam
24-Hour LIVE Streaming Video
June 28, 2000
Q Fever! is proud to present: the world's very first 24 hour live video feed from an endoscope!
Our Pentax FC-38LV Web-Enabled Fiber Optic Endoscope is currently located in the upper GI tract of a generous benefactor who has volunteered his services to us, and who wishes to remain unnamed.
He has agreed to avoid caffeine, alcohol, and mints, but has an admitted penchant for Hot Wings.
Please be patient while the video feed loads... Thank you!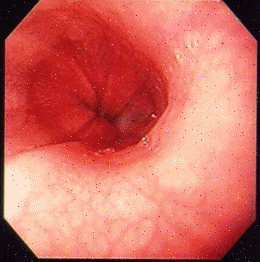 Note: Q Fever! is looking for a volunteer for our new ColonoscoCam - please contact us if interested!
br>
Remember: Quality Without The Q Is Just Uality!
Menu

More great
gifts!

Makes a great
gift!