We're Back!
Notes from the Editors
November 1, 2000
Dear Reader,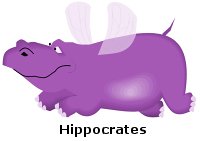 With the elections upon us, war all around us, and the stock market crashing, we here at Q Fever! want you to know that we have our minds on other, far more important things.
Let us explain.
Better yet, let our favorite singers explain.
Let's start with Peter Frampton:
"Shadows grow so long before my eyes
And they're moving across the page
Suddenly the day turns into night
Far away from the city but don't hesitate
'Cause your love won't wait hey
Ooh baby I love your way every day
Wanna tell you I love your way every day
Wanna be with you night and day"
And how could we leave out Kenny Rogers and Dolly Parton?
"Islands in the stream, that is what we are,
No one in between, how can we be wrong,
Sail away with me, to another world
And we rely on each other AH-HA AH-HA,
From one lover to another AH-HA AH-HA."
And, as if that weren't enough!
That is, if you still aren't sure.
After all that.
We want you to know: we like you as a person, not just for your sexuality.
And we ask for almost nothing in return.

Sincerely,
The Editors
M. Furfur, MD Editor-In-Chief
B. Cereus, MD, PhD, Editor-At-Large
And remember: "QUALITY without the Q ain't nothin' but UALITY"
Remember: Quality Without The Q Is Just Uality!
Menu

More great
gifts!

Makes a great
gift!