No-Show Of Ill, Morbidly Obese Diabetic Patient Welcomed
Prayers of second-year resident apparently answered
February 7, 2001
NEW YORK, NY - The no-show of ill, morbidly obese patient Gustavo Delatorre was welcomed by his continuity clinic physician yesterday, sources reported.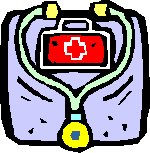 Delatorre, a 65-year old diabetic with neuropathy, retinopathy, hypertension, hyperlipidemia, hypothyroidism, gout, and extremely poor glucose control on insulin, had last been seen by second-year internal medicine resident Donald Sperling, MD in December 2000, a visit which Sperling recalled vividly.
"The guy's like totally torture," he stated prior to Delatorre's 4:00PM appointment yesterday. "He's huge and smells terrible, and always has like ten million problems."
"Last time, he brought in his sugar log, and his readings were pretty much all in the 400 range. Plus he had a toe that looked like it had pus coming out, and needed refills on about a hundred meds too."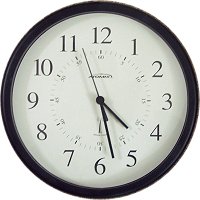 Looks like a no-show
Sperling, who sees four to five patients in afternoon continuity clinic once a week, added that he had been unable to leave clinic until after 6PM due to the length of Delatorre's previous visit.
"Man, I'm just prayin' he doesn't show up today," said Sperling in a break between patients.
At 4:30PM, when he was informed that Delatorre had indeed no-showed, he was noted pumping his fist in the air in a burst of elation, shouting "YES!" loudly and repeatedly.
Concerned plans to contact Delatorre regarding his deteriorating health status are not underway.
Remember: Quality Without The Q Is Just Uality!
Menu

More great
gifts!

Makes a great
gift!