Smoker "Enjoys" Smoking, Not Planning To Quit
Will not enjoy wretched, agonizing final years of life quite so much
May 2, 2001
BROOKLYN, NY—Paul Stephenson, a one pack-per-day smoker for over thirty-five years, "really enjoys" smoking, and has no plans to quit, "ever."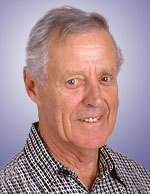 Paul Stephenson
"Look, we all gotta go sometime," said Stephenson, 58, who will be diagnosed with end-stage emphysema at age 67, after being admitted to Columbia-Presbyterian Medical Center with multilobar pneumonia and respiratory failure.
"I feel fine, and my health is great, so I might as well enjoy doing the things I like to do while I still can!," he laughs.
Stephenson, who will spend most of the last three years of his life either on a ventilator or gasping for air, says he isn't concerned about the possible detrimental effects of smoking.
"You know what?" he states emphatically. "I could quit if I wanted to. And if I ever actually need to, I will - I know myself."
"I mean, none of my kids smoke, and I won't let 'em. And..." He pauses. "...and neither will that cute little baby girl over there," he adds, referring to his 2-month-old granddaughter Alicia, whose only later memory of her grandfather will be of a pitiful, crumpled old man with "the tube in his neck."
"Cuz' I know it's probably bad for me, or whatever, or so they say," he continues. "But I just got this one little vice, so just let me live in peace, will ya?"
"You can preach all you want, but you're wasting your time," concludes Stephenson, who will finally die at age 75, a pathetic burden to his family and to society. "I'll take my chances - smoking's a part of me!"

Remember: Quality Without The Q Is Just Uality!
Menu

More great
gifts!

Makes a great
gift!